The 2019 Acura TLX vs. 2019 Ford Fusion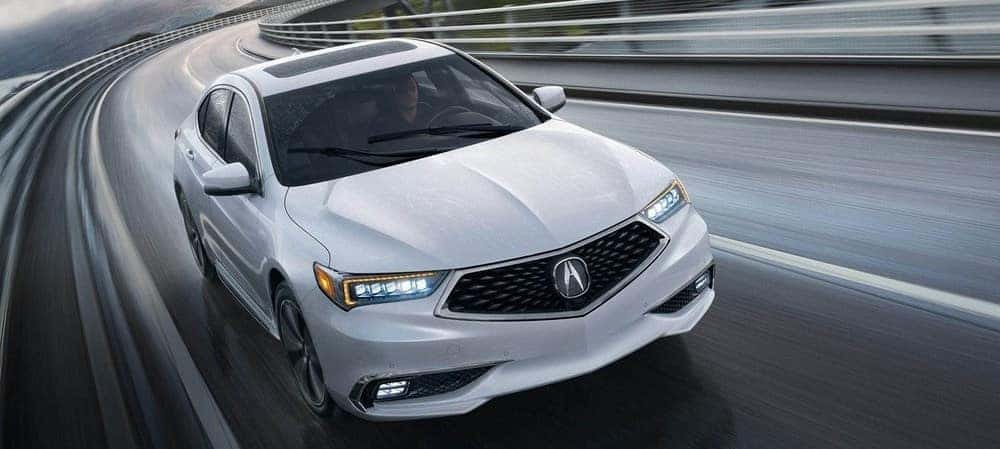 For drivers shopping for a comfortable and impressive sedan the 2019 Acura TLX and the 2019 Ford Fusion are both great options. But which one gives drivers a better overall value? With a more efficient fuel economy, a better warranty, and a lower MSRP price, the 2019 Acura TLX outshines the competition and offers "an expert blend of performance, comfort, and reliability," according to Edmunds.com.
Price
The TLX Standard (2.4L FWD with P-AWS) has a base price of just $33,000*, giving drivers the opportunity to drive a luxury vehicle with technology and features inside at an affordable price. The Fusion Titanium FWD, on the other hand, has a base MSRP of $34,340. When comparably equipped, the TLX will come in at $33,995*, while the Fusion will climb to $35,235.
Fuel Economy
The TLX Standard (2.4L FWD with P-AWS) offers a more efficient fuel economy than the Fusion. And with a better fuel economy, drivers can drive for longer stretches on the road with fewer visits to the pump, which is a better choice for both the environment and your wallet.
TLX – 23 city / 33 highway / 27 combined mpg**
Fusion – 21 city / 31 highway / 25 combined mpg
Warranty
The Acura TLX also comes with a more comprehensive warranty after purchase, offering coverage for a longer period of time and for more miles. The TLX comes with a Basic Warranty for 48 months or 50,000 miles. Compare that to just the Fusion which covers just 36 months or 36,000 miles.
The TLX also comes with a Powertrain Warranty for 72 months or 70,000 miles, while the Fusion offers a warranty of 60 months or just 60,000 miles.
Test Drive Today
Find out more information on the 2019 Acura TLX by contacting us or visiting your nearest Kansas City Acura Dealer. Explore current offers and sit behind the wheel to experience the TLX first-hand with a test drive today.