2020 Acura ILX MPG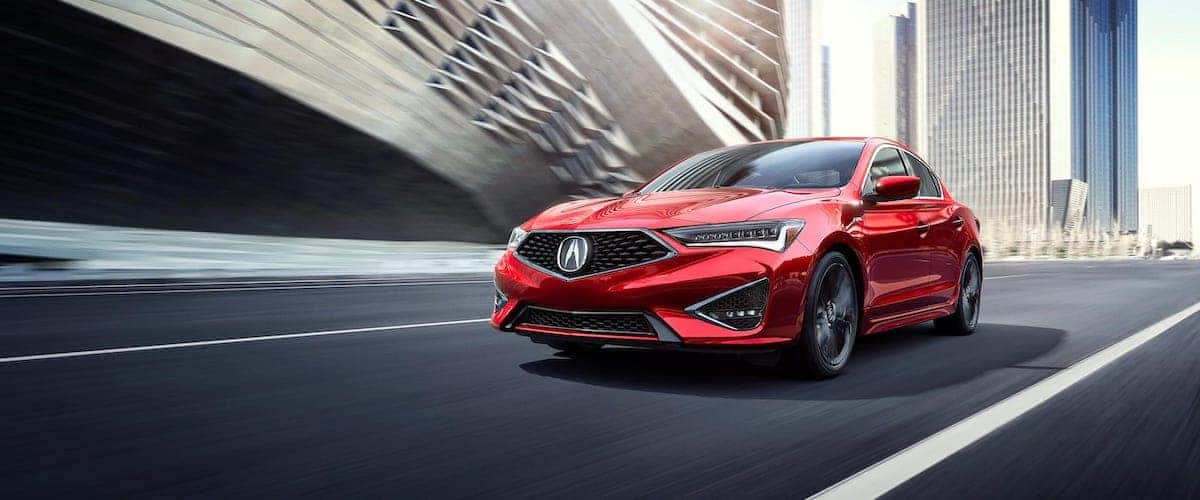 The 2020 Acura ILX MPG ratings are strong enough that you'll be surprised to discover it delivers such thoroughly engaging performance wherever you happen to travel. The stylish 2020 ILX uses one of luxury sedan world's best-engineered powertrains to craft a combination of track-ready power and fuel-efficient driving dynamics that's rare even in this massively competitive segment.
2020 Acura ILX Fuel Economy Engineering
With eight ratios, your 2020 Acura ILX engine runs at or near peak efficiency across the speed spectrum. Expect to maintain up to an EPA-estimated 24 mpg in the city and 34 mpg on the highway* in the 2020 Acura ILX. These stellar fuel-efficiency numbers are achieved because of how the Acura ILX transmission and engine work together.
2020 Acura ILX Transmission
The 2020 Acura ILX boasts an 8-Speed Dual-Clutch Transmission (DCT) with Sequential SportShift Paddle Shifters. DCTs have one clutch for odd-numbered gears (1, 3, 5, 7) and another for even gears (2, 4, 6, 8), meaning next gear up or down is always preloaded.
This design was originally created for racing vehicles, so you can expect faster, more fluid shifts when you're driving in addition to impressive efficiency scores. Moreover, there's a negligible loss of torque between gears thanks to this design. Acura even added a torque converter for smoother launches, since similar DCT models have been known to shift roughly.
2020 Acura ILX Engine Specs
Unlike luxury performance sedans it competes with, the 2020 Acura ILX doesn't require you pay extra for top-of-the-line performance. Every package of the 2020 Acura ILX is equipped with a 2.4L Aluminum-Alloy 4-Cylinder engine that generates up to 201 horsepower and 181 lb-ft of torque.
Those numbers guarantee agile handling of stellar power whether you're in the city or on the highway, and the Drive-By-Wire system of the 2020 ILX provides throttle response that's well beyond that of conventional vehicles.
As the experts Kelley Blue Book say, "the ILX's engine out-muscles most of its competition … and its slick twin-clutch 8-speed automatic is also a cut above the rest."
See How the 2020 Acura ILX Drives in Person
Ready to see the 2020 Acura ILX in person? Check out the current Acura specials, and then arrange a test drive to experience the unique blend of power and efficiency of the 2020 ILX first-hand at your local Kansas City Acura dealer. Don't hesitate to contact us today if you require any further assistance!