Is Acura American?

Is Acura American? Well, the brand itself might be headquartered abroad, but around 99% of all Acura models sold in America are also made in America, which might be why the Acura MDX and Acura RDX both found top 10 spots on the Cars.com 2019 American-Made Index.
Read on to explore:
The Cars.com 2019 American-Made Index
Acura's American Made History
Where Acura Models Are Made
---
The Cars.com 2019 American-Made Index
Cars.com know vehicles built in the U.S. boost the U.S. economy, but they also recognize that a wide range of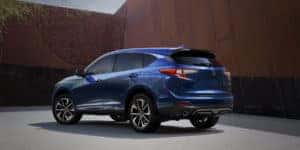 factors determine just how beneficial each model really is.
Just a few of those factors include:
Assembly Location
Domestic-Parts Content
U.S. Factory Employment Adjusted by Sales
Engine and Transmission Origin
They compared all American made vehicles to come up with their top 10 list, and Acura earned 2 spots while parent company Honda earned 4.
---
Acura's American Made History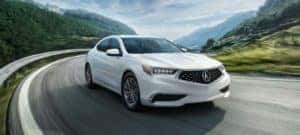 Acura was the first international luxury automaker to design and develop in the U.S., and having 99% of models sold in America also built in the U.S. puts them ahead of any international luxury brand.
The first model was the Acura CL way back in 1995, which means Acura has been developing and manufacturing vehicles in America for almost 25 years.
---
Where Are Acura Cars Made?
You could ask 'where is Acura MDX made?' or 'where is Acura RDX made?' and the answer would be America. Here's a quick look at where each model is made:
Acura MDX and RDX: Acura's two top-selling models were designed in California and are produced at the brand's East Liberty Auto Plant in East Liberty, Ohio.
Acura ILX and TLX: Like most Honda models, the ILX and TLX were born in Marysville, Ohio and are still produced at plants in that state.
Acura NSX: Built at the Marysville, Ohio Performance Manufacturing Center, the NSX is the only supercar built in America.
---
Experience American Made Luxury at Your Nearest Acura Showroom
If you want to buy American, your local Kansas City Acura dealer is probably the best place to start. To explore anything from new vehicles to the latest special offers, don't hesitate to contact us today.